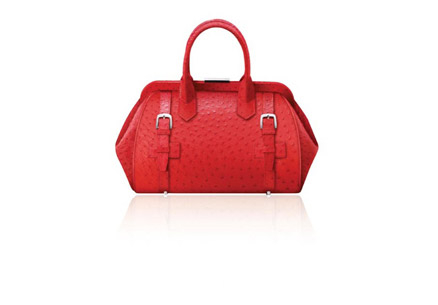 S.T. Dupont
S. T. Dupont was founded by Simon Tissot Dupont in Paris in 1847, and became a leading name in leather goods production. This year, S.T.Dupont has re-connected with its original Malletier roots, as it re-opened its made-to-measure workshop in its original location at Faverges, a small town at the foot of the French Alps. A full range of ladies handbags, travel cases, luggage and small leather goods have been launched, identifiable by the prestigious 1920s double D monogram. Fittingly, President Sarkozy chose S.T. Dupont to create a bespoke wedding case for Prince William and The Duchess Of Cambridge.
The Piece
As timeless and glamorous as its namesake, at the centre of S.T. Dupont's ladies handbag collection is the ʻAudrey'. A tribute to Audrey Hepburn, one of the first owners of what was originally known as the ʻRiviera' bag, this historically prestigious bag has been recreated using S.T. Dupont's ever-lasting expertise and emphasis on superlative quality.
For Thomas Erber's Cabinet de Curiosités at Browns, an even more exclusive version of the Audrey handbag has been produced. For the first, and only, time it has been crafted in opulent red ostrich.