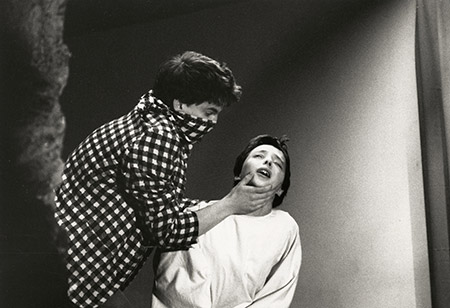 Carlotta Films
Cinema – France & US
www.carlottavod.com
Original Movie Posters & Movie selection
Original posters for 'Mauvais Sang' and 'Boy Meets Girl' by Leos Carax and a selection of Blu-Rays and DVDs.
Number of editions: 50 for each film
Carlotta Films is a French film distribution company created in 1998, releasing classic films in theaters and for home viewing (DVD, Blu-Ray, On Demand). !e films are presented with special care and in their most recent restored versions. From !e Red Shoes through Heaven's Gate to Deep End, from Ozu through Fassbinder to Pasolini, Carlotta Films is (re)discovering the best of the history of cinema.
For the US theatrical release of Leos Carax's first two films Mauvais Sang and Boy Meets Girl, Carlotta created for each a collector's poster in a numbered limited edition of 50.
A selection of DVDs and Blu-Rays, unreleased in the US, will also be available: Deep End by Jerzy Skolimowski (Blu-Ray), Puzzle of a Downfall Child by Jerry Schatzberg (Blu-Ray), Taking Off by MiloÊ Forman (Blu-Ray), Études sur Paris by André Sauvage (DVD), Matinee by Joe Dante (Blu-Ray), a collector's boxset edition of Heaven's Gate by Michael Cimino and a collector's boxset of Alain Robbe-Grillet's films.