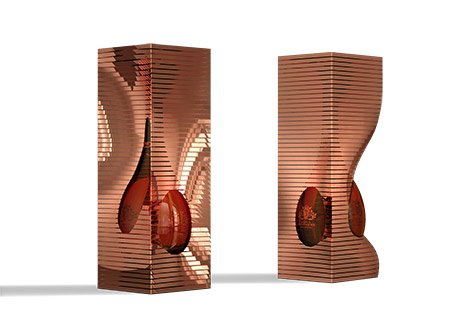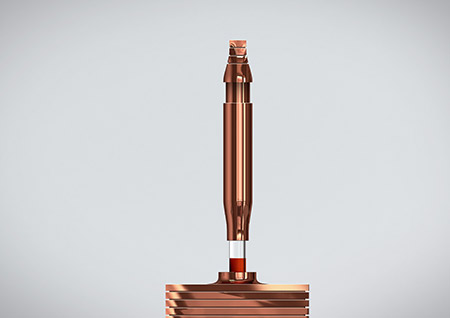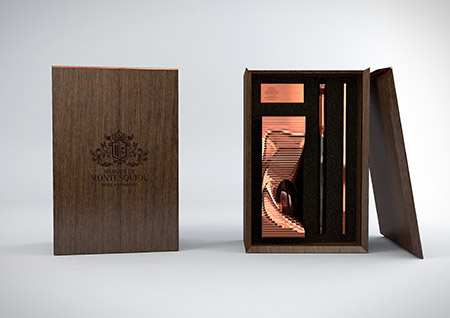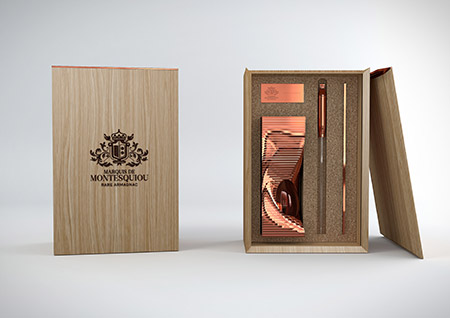 Marquis de Montesquiou
Rare Armagnac – France
www.marquisdemontesquiou.fr
The Fortress Bottle Project
Designed by Noé Duchaufour-Lawrance.
To the image of medieval Gascon constructions, a copper monolith hosts and protects the Montesquiou bottle. Composed of many strata, the object calls to mind time, soil, and rural life, bringing quality and aroma to this prestigious Armagnac.
Sollid and protective, the material and structure of the object seem to have been polished by the hands of men and worn by time. Its smooth shape discloses through crystal and fluidity, the warmth of this rare Armagnac. Exposed but preserved, the Montesquiou spirit makes one with the object it lives in.