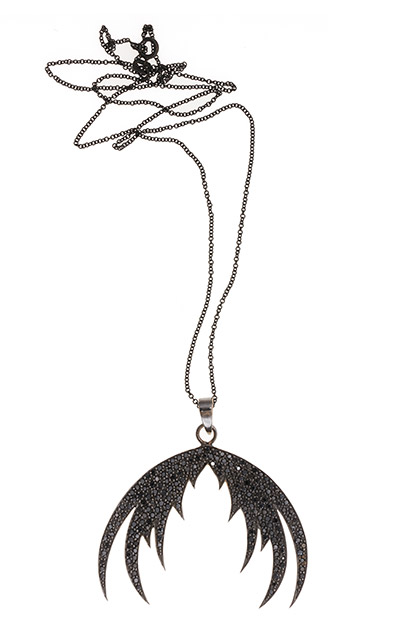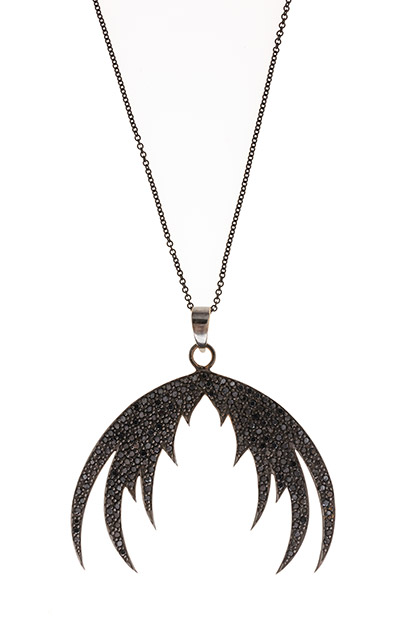 House of Waris
Jewelry – NYC
www.houseofwaris.com
Plumage necklace
Number of editions: unique piece
Dimensions: 4,2 x 3,7 cm
Designer, celebrated actor and international style icon, Waris Ahluwalia combines old-world techniques from India and Italy to create marvelously modern designs.
His Plumage Necklace is made out of 18-carat blackened gold with black diamonds on 18-carat blackened gold chain piece.
'Stars, hide your fires; let not light see my black and deep desires.'
– Shakespeare, Macbeth.