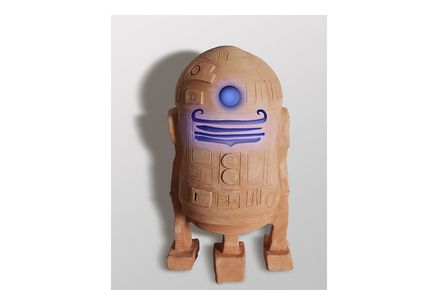 Alexandre de Betak
—
Having formed Bureau Betak in his late teens, Alexandre de Betak has, over the last 20 years, amassed over 500 shows and events in his portfolio. Dubbed the "Fellini of Fashion" by his peers, he includes Art Director, Producer, Scenographer, and Designer amongst his job titles. Alexandre and his team have created the events, shows and exhibitions for Christian Dior, Victoria's Secret, Viktor & Rolf, Hussein Chalayan, Rodarte, Michael Kors, Lacoste, and Berluti, to name but a few, which include some of the most memorable fashion moments of the last two decades. Operating worldwide from New York, Paris and Shanghai, Bureau Betak helps the fashion world along its path towards personal identity. Alexandre de Betak is at the helm of some of the most innovative and creative shows in the industry, although as he once said, "My favourite show is the one I haven't done yet". An apt example of his constant pursuit for perfection.
In recent years, de Betak has broadened his creative profile by designing light installations and limited edition furniture for exclusive houses such as Domeau Peres, Artcurial and Swarovski. He also designed the Parisian restaurant Black Calavados, a disco room for the Hotel Amour, and his acclaimed Mallorca house and all it's organic components.
Alexandre's version of R2D2 was born from a desire to exercise his personal passions for science and outer space and give them a local relevance to his house in Spain. The juxtaposition between the natural earth material and the subject of the sculpture felt instinctive to him. To give the piece a new breath of life he has redesigned it with an aesthetic nod towards Salvador Dali, a man that de Betak has long admired.