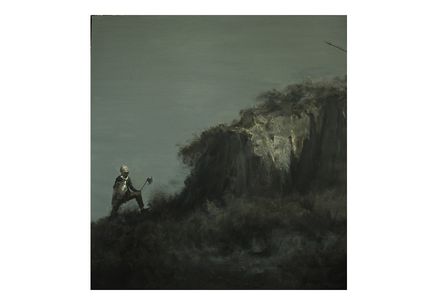 Sun Yu
Painter – China
www.fqprojects.com
«God's Away»
Oil on Canvas – 320 x 170 cm artwork
(the picture above is a close-up)
—
The process of everyone's life is a war with the lives of others. We constantly strive to reach for higher goals and attain our desired position in life, even though we will inevitably be replaced by younger lives. Due to this cycle young lives obtain great ideals and motivation for power. However, the cycle never provides a perfect situation, and even when we achieve great strength it can seem God no longer cares for us, that young lives are attacked over and over again. So, we resist and we struggle until death.
Life is full of conflict and toil. Everyone struggles for their goals, hoping to become stronger and more powerful. But sometimes life doesn't work out as we wish and we are often replaced or eliminated.
The ideal and the reality always seem to be in opposing positions. To contain every phenomenon implies tangled, conflicting contradictions."