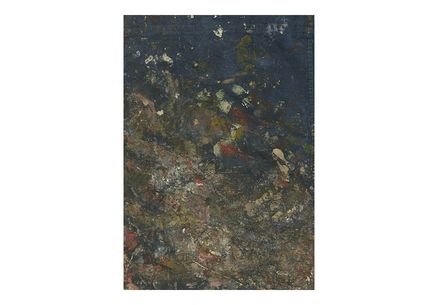 Katerina Jebb
Artist – UK
«Le Tablier de Balthus»
Unique piece
—
"Le Tablier de Balthus", a work by British artist Katerina Jebb is presented here in Le Cabinet de Curiosités, as a detail.
The object of clothing imbued with indefinable qualities was never washed and worn by the painter Balthus for over sixty years.
A singular object of obsession, the tablier served Balthus as a cloak of metamorphosis, as he considered that when he put it on he became himself, the painter, Balthus.
The entire object recto verso can be viewed at The Chapel of Balthus, Rossiniere Switzerland.