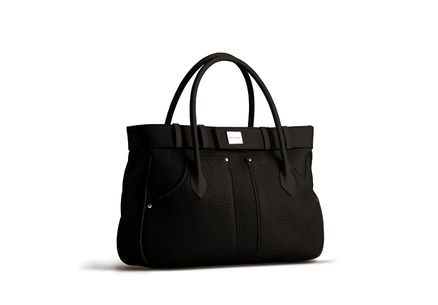 Pinel & Pinel
—
Curious, charming and completely one of a kind, luxury French design house Pinel & Pinel specializes in creating contemporary trunks and other high-end leather goods. Fred Pinel, the founder and creator of Pinel & Pinel, reinterprets the code of luxury "à la française" with an audacious flair.
Pinel & Pinel's collections are both exclusive and ultra-contemporary. By respecting the age-old traditions laid down by the craftsmen of the trade, Pinel & Pinel breathes new life into trunks and accessories that are an inspired mix of high-tech and materialistic luxury; crocodile skin, stingray or full grain leather together with carbon or titanium.
The creations are entirely manufactured in a Parisian workshop, located in Montmartre, and the flagship store is located at 22 Rue Royale, Paris.
The latest release from Pinel & Pinel's Parisian workshop, created exclusively for Thomas Erber's Cabinet de Curiosités, is a top handle bag with jeans outline called The Bergerac. This structured, practical and elegant shopping bag is both casual and chic, while its removable belt and patched, jeans-like pockets make it incredibly smart.