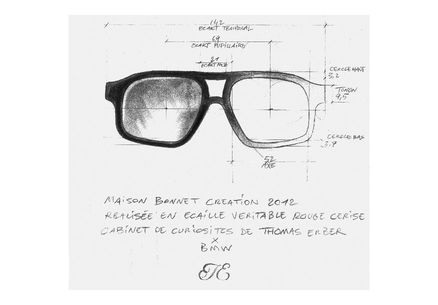 Maison Bonnet
—
Maison Bonnet is renowned for creating some of the most beautiful, high-end sunglasses in the world, having made pieces for Yves Saint Laurent and even Jackie Onassis, among others.
The ALEXANDER, with its refined, elegant, efficient form, is designed for vision. Eschewing the usual flamboyancy allowed in sunglasses design, with the ALEXANDER you have to get close to be moved.
The heart of the design lies in the nobility of its material: real shell, but in a black that almost obscures its true identity. Then there is the craftsmanship: by sculpting inversely, natural light is given the freedom to reveal the technical expertise of the details in a game of inverted reflections.
Such an exercise in style defines the MAISON BONNET brand - for whom luxury must always be discreet.