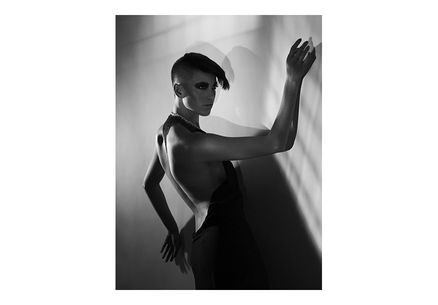 Stephanie Schneider
—
She is eternity for the present and patience for the ephemeral.
She is detail for the minimalist and nostalgia for the stoic.
She is wearing a black silk dress, draped by a 925 sterling silver, blue-black shaded silk woven collier, highlighted with the perennial elegance of black diamonds and blue sapphires. The dress made for Le Cabinet de Curiosités de Thomas Erber is a persistent dream finally coming true. After a long time existing in the mind, the stage is now set for this jewel to perform. Inspired by the elegance and self-confidence of the Flapper, as well as the sound of Patty Water's Black is the Colour of My True Love's Hair, the garment has developed its own, particular character and beauty.