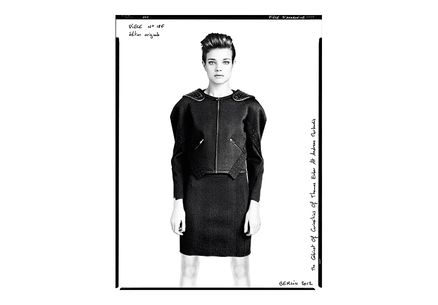 Pièce d'Anarchive
—
For Le Cabinet de Curiosités de Thomas Erber, Piece d'Anarchive presents a unique edition of its PIECE N°.18F, photographed on Natalia Vodianova by Paolo Roversi.
Perfect epitome of the house's core values - artisanal savoir-faire shaken up by "anarchic" vision - this design is born from a disobedient marriage of Mad Max aesthetics and Asian flower organic roundness.
Short zipped bomber jacket, extra-fine merino wool knitted with neoprene, blending graphic lines with gold and silver studs. Shoulder leather patches in lambskin with quilted leather squares and gold and silver stud incrustations. This piece has been entirely crafted by the most talented French artisans, with all finishings being carefully made by hand.