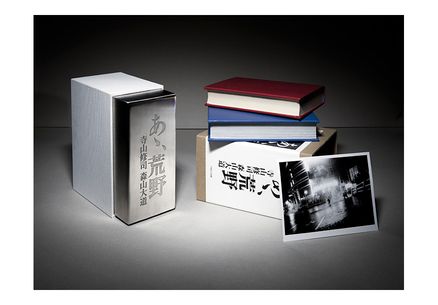 Galerie 213
Rare Books Dealer – Paris
www.galerie213.com
Daido Moriyama, "Ah Koha" (Ah Wilderness), Tokyo: Parko, 2006
Limited edition of 50 signed and numbered copies.
—
Galerie 213 is a publishing house founded in 1997 by Antoine de Beaupré, specializing in photography books and photography curation for museums.
For the Cabinet de Curiosités de Thomas Erber, Antoine de Beaupré is presenting a brand new publication, displaying the highest end of publishing.
The books, housed in an engraved metal slipcase and bound in leather, deal with the duality of text and image between controversial avant-garde poet Shuji Terayama and celebrated photographer Daido Moriyama. This highly ambitious publication is a perfect way to present two of the most important artists of their time. The edition comes with an original signed and numbered print.