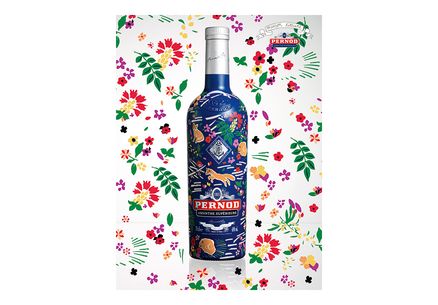 Pernod Absinthe / Kitsuné
Fine Spirits – Paris
Capsule Collection
Capsule Edition: 10
—
Maison Kitsuné and Pernod Absinthe team up to celebrate the launch of the first ever fashion collection and limited-edition bottle inspired by a spirit.
This is a world premiere, as a spirit brand has never -by its history or even its values- inspired a fashion designer to the extent of imagining a dedicated capsule collection. This capsule collection has been unveiled during the various Fashion Weeks in New York, Paris and Tokyo, along with the launch of the limited edition bottle.
A limited series of 10 bottles is exclusively available at the CDC Berlin 2012.