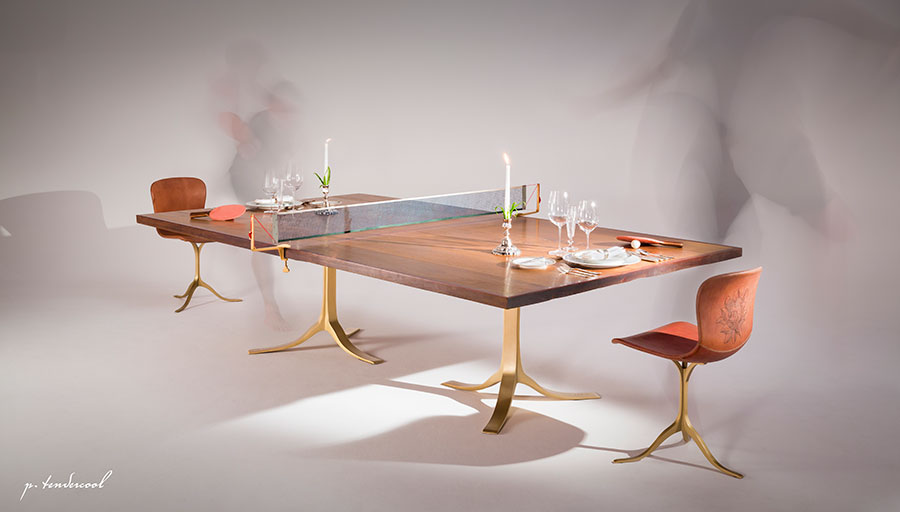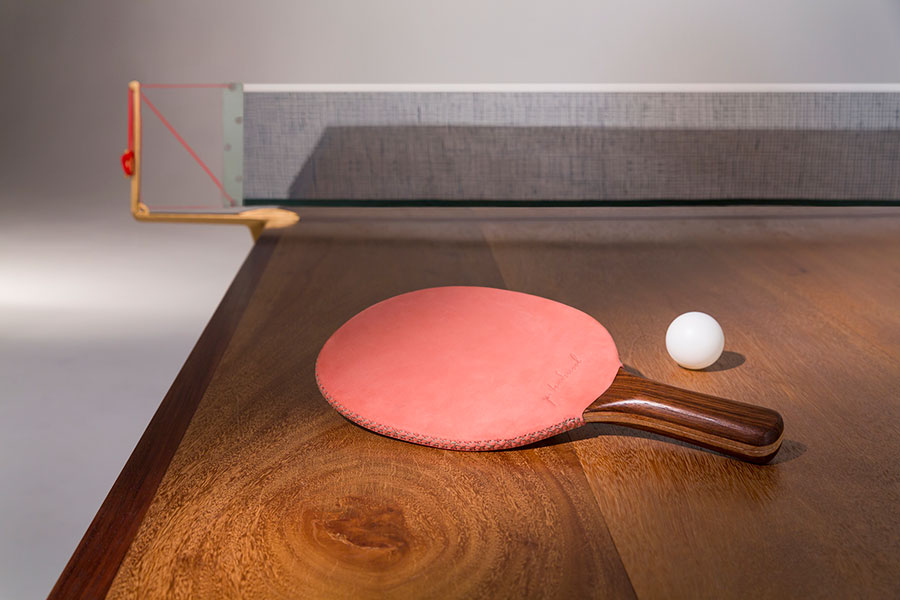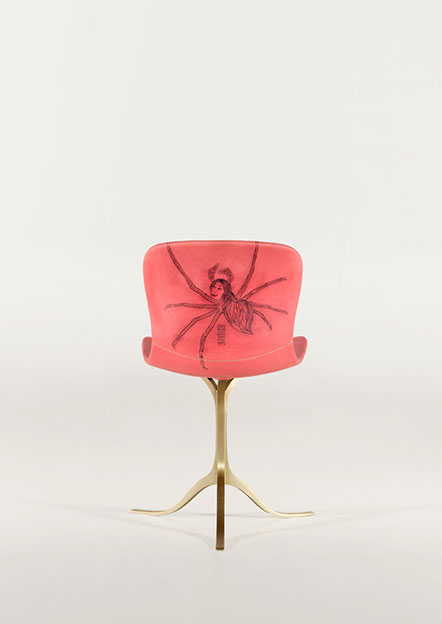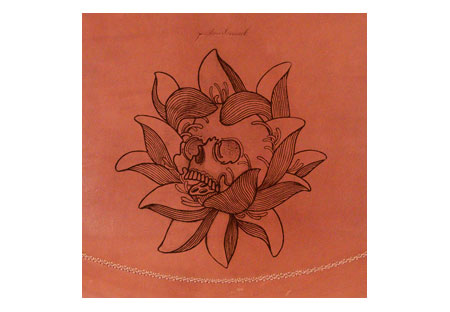 P Tendercool
Industrial Design – Bangkok, Thailand
ptendercool.com
Handcrafted ping-pong table & Handcrafted chairs & Handcrafted ping-pong paddle
Hand-casted brass base with Teng wood top and Makha Tae wood inlay
/ Hand-casted brass legs with 3D wooden shells and leather upholstery
/ Makha Tae wood handles and leather upholstery
Unique Pieces
P Tendercool knows tables. guided by Belgian designers Pieter Compernol and Stephanie Grusenmeyer, the P Tendercool network is one of cross-cultural influences and cross-disciplinary know-how, which has allowed the studio to carry out each step of their creations to exacting standards. Every table is handmade in-house; no two tables are alike, and P Tendercool knows them all by name.
PTppt is a dining-cum-ping-pong table fashioned from reclaimed Teng wood. The tabletop features hand-inlaid marquetery lines and borders, while its base was hand-casted by P Tendercool's bronze-master Armando; the 1950s net-holders were custom-casted to match.
For chairs, two moulded wooden seats were wrapped in hand-stitched leather and set atop hand-casted brass legs. Each chair- back is tattooed – guns, ink and all – with a unique design. The Vieux Rose leather wears a human-spider homage to the Japanese film Irezumi, drawn by inhouse artist Jérôme Barrier and applied by Thai tattoo master, khun Vans; the Chataîgne leather, inked by Thai tattoo artist Yuttapoom kaojaikan, depicts a skull emerging from a lotus flower, symbolizing the Buddhist struggle for enlightenment in the face of evil.
Accompanying the PTppt in its leisurely pursuit is the PTppp : handcrafted plywood paddles wrapped in Vieux Rose leather. Perfect for a post-dinner ping-pong game – just remember to wait an hour after eating.